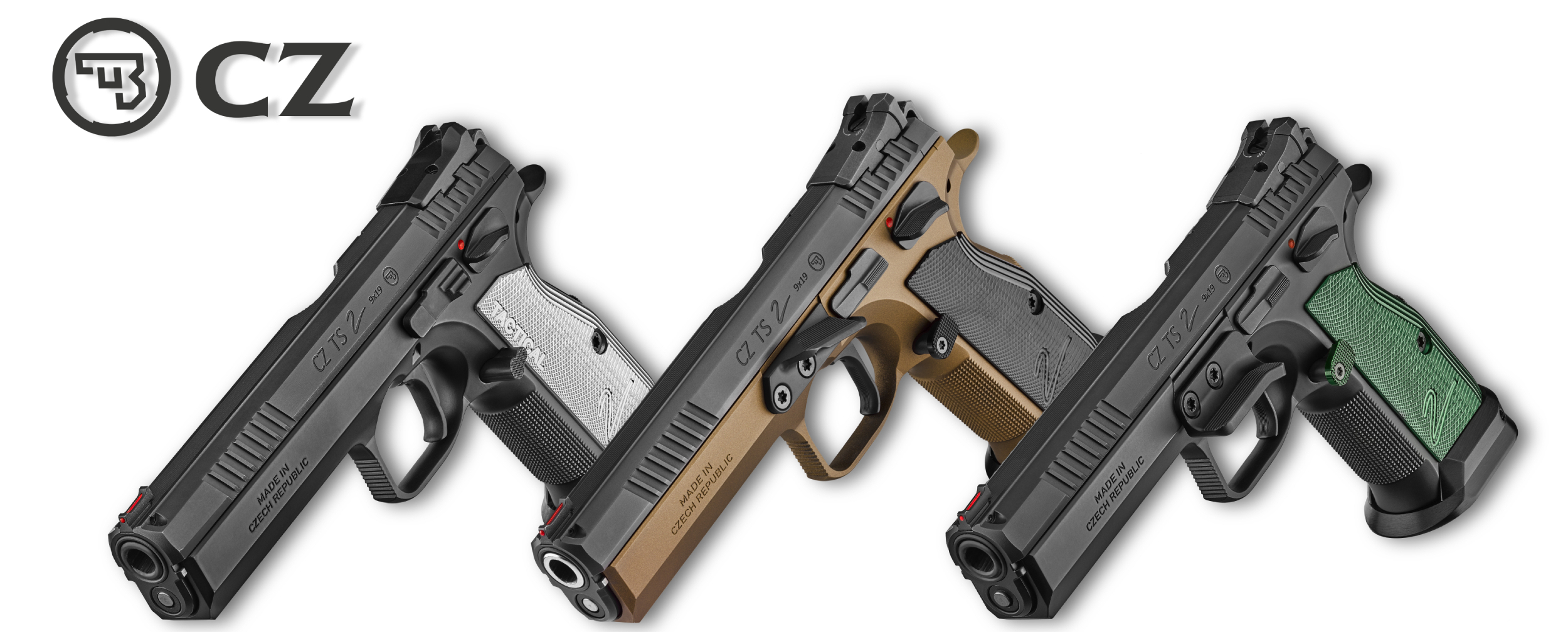 What do you get when you combine the heart of the renowned CZ 75 with the many advances CZ has made in the design, geometry and competition-tuned features of its celebrated sport pistol lines? The CZ TS 2 series! Three high performance models – CZ TS 2, CZ TS 2 RACING GREEN and CZ TS 2 DEEP BRONZE – all specifically created for successfully competing in the IPSC Standard division.
The IPSC takes no prisoners
Make no mistake. Competing in the IPSC is hard! As a dynamic sport that combines speed with precision, competitive stages in the various divisions are designed to fully test your shooting abilities, physical agility and mental dexterity. Not to mention the extraordinary demands put on the firearms.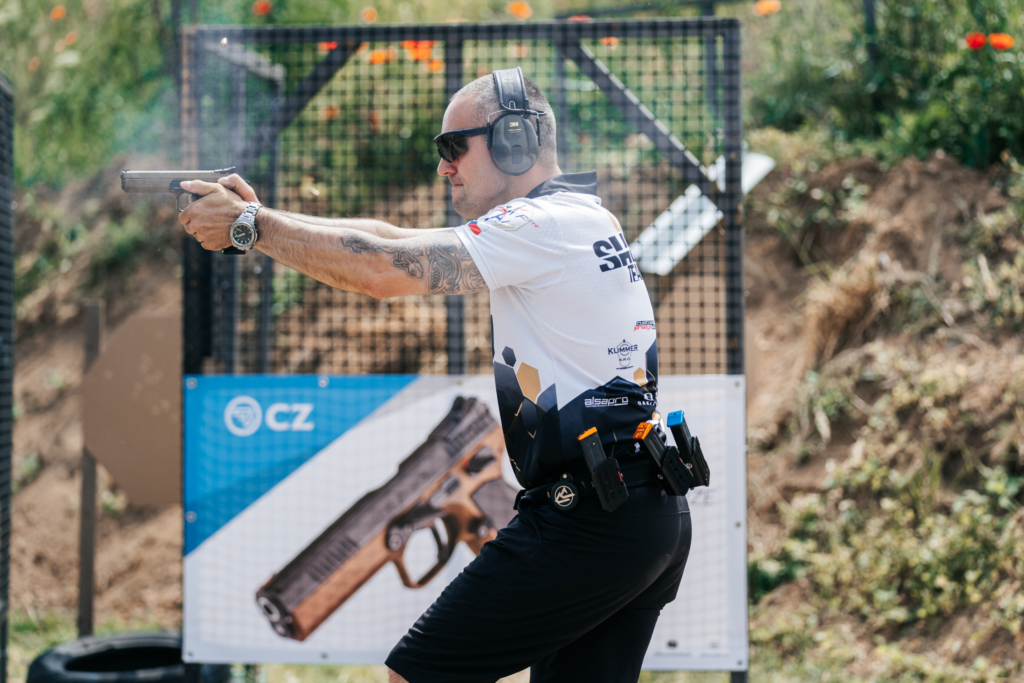 The IPSC is made up of several divisions, with the most important being Open, Production and Standard. During the various stages, competitors are required to shoot from different positions and at static/moving targets while in motion. The strategy for solving each shooting scenario is not predetermined, adding an additional layer of difficulty. A point-based evaluation system, which takes shooting speed and accuracy into account, determines the winner.
To compete successfully in the IPSC, intensive, long-term training is a basic requirement. In fact, training sessions over the course of a year add up to tens of thousands of shots, which are crucial in developing the necessary hand eye coordination to finish on top.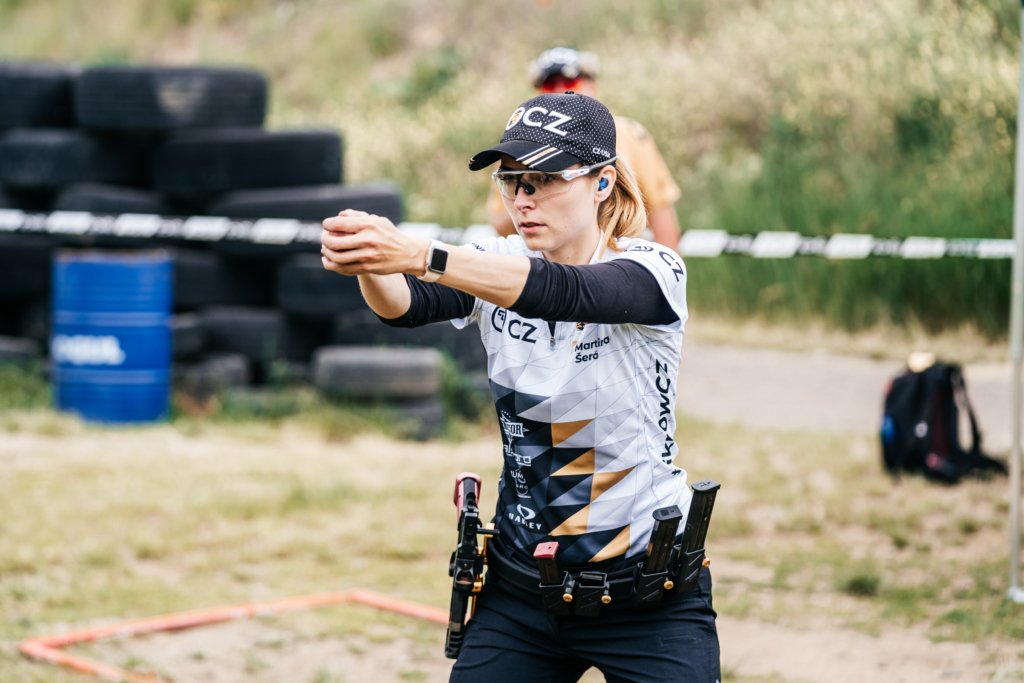 But the formula for success is not limited to just effective and consistent training. A high-quality sport pistol is just as important. One that's reliable, highly accurate, operates smoothly and handles well.
Enter the CZ TS 2 series.
Building on an impressive history
All models within the CZ TS 2 series not only share DNA with the legendary CZ 75, but also follow in the winning tradition of the first-generation CZ 75 TS pistols that were among the best sport pistols for use in the IPSC Standard division.
But it's important to note that the CZ TS 2 series is not a simple continuation of the first "TS" generation. In fact, they share almost nothing in common, except for the impressively smooth operation of the first generation, together with the magazine and a few components. The CZ TS 2 is a totally different animal that takes the best of the past and lifts it to new heights of competitive shooting!
A sport pistol series for beginner to intermediate shooters
Each model in the CZ TS 2 series has been designed to meet the needs of a specific skill level. Their dimensions, geometry, balance and impressive features provide the tools beginner to intermediate shooters need to win in the IPSC Standard division. And since the CZ TS 2 series is designed for competing in the IPSC Standard Division, as well as the USPA, all models fit nicely within the IPSC Standard Division measurement box and fully conform with all IPSC rules.
If you've either just started competing in the IPSC, or already have a few years of competitions under your belt, there's a CZ TS 2 that will fit perfectly to your requirements…and budget.
Modern features focused on winning in the IPSC
So, what features make the CZ TS 2 series especially suited for use in IPSC competitions?
We'll start with the frame, which features advanced geometry that's a result of extensive collaboration between CZ's top designers and members of the highly experienced CZ Shooting Team. Next is the redesigned slide, which has two pairs of enlarged serrations on the front and rear that promote positive, slip-free cocking. The geometry of both the frame and slide work together to provide you with easier, faster and more reliable handling.
And then we have the optimal distribution of mass, which contributes to impressively smooth operation. In addition, only small amount of muzzle rise is experienced during quick firing, with return being prompt and natural. Taken together, faster and more accurate shots on target are made possible.
Its competition-tuned, single-action only trigger mechanism is next on the list. Featuring an adjustable sport trigger with short travel and a quick reset, it's just what the doctor ordered for shooters to excel in IPSC competitions.
Now we move on to the sport hammer, which follows in the footsteps of other sport specials in the CZ line-up, with a slanting design and large relief hole.
The flat slide stop on all models follows in the style of the CZ 75, which allows more advanced shooters in the Standard Division, where tactical reloading is more common, to exchange it with a pin that's included as standard equipment.
Also impressive are the controls, which include ambidextrous manual safeties, an extended safety on the left side (flat on right side) and an adjustable, extended height magazine release for its CZ 75-style magazine.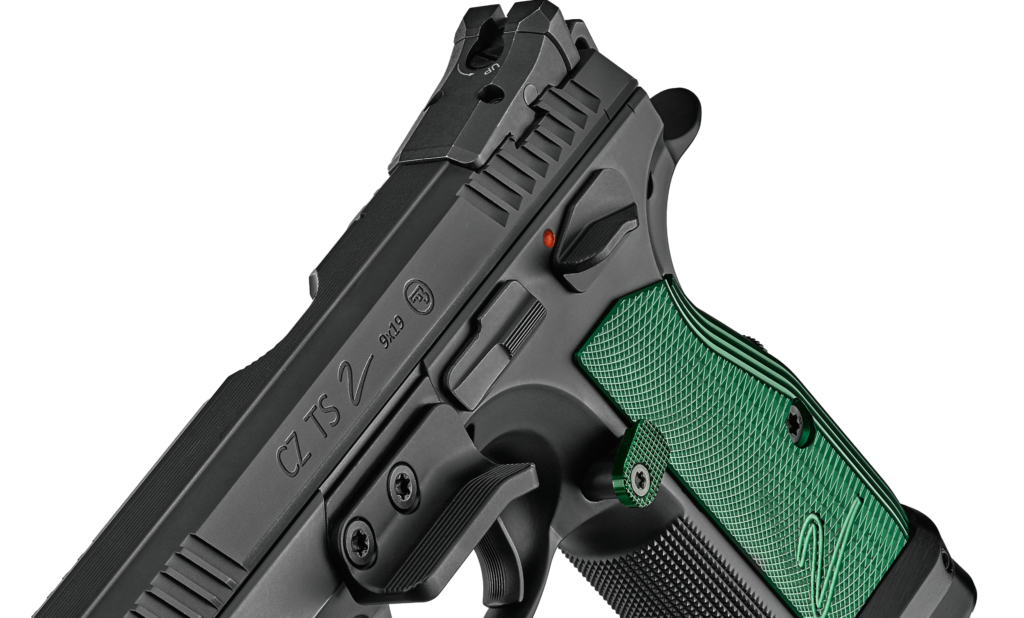 The flared and extended magwell is an additional winning feature. Competition tested and proven, it features a design that ensures the anodized duralumin magazine, with anodized duralumin base plate, consistently slams home during hurried mag changes. And to ensure you have enough shots on hand to get through all of the stages, three magazines come as standard equipment with each model.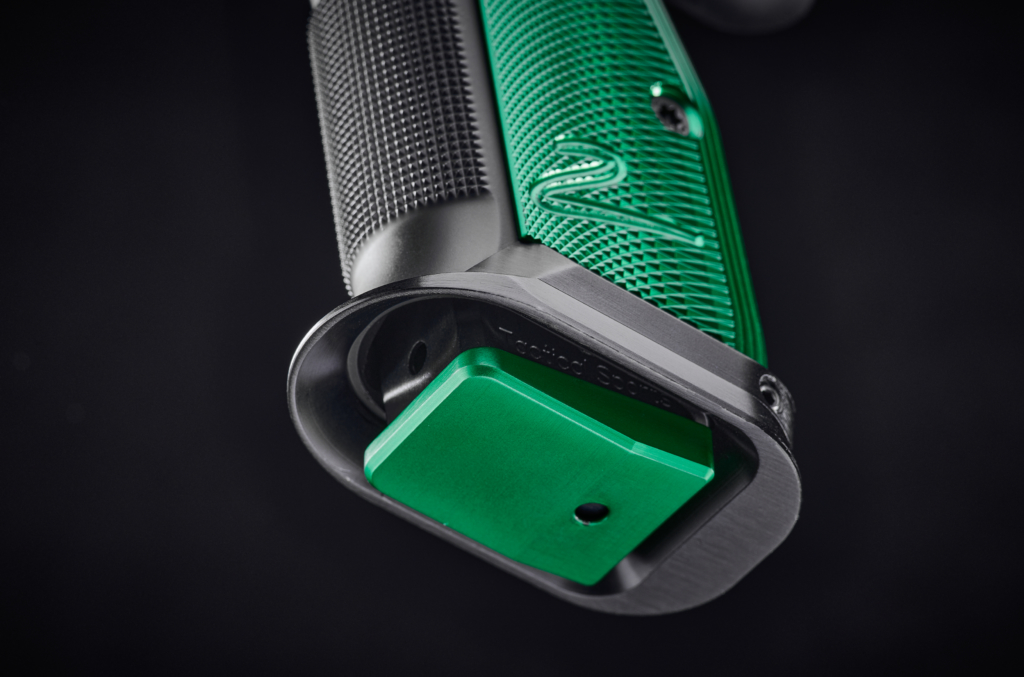 A further advantage is the longer sight radius, combined with a 1mm red fiber optic front sight and adjustable rear metal sight, that allows for quick and intuitive aiming with more shots on target during rapid firing. Although the rear sight is adjustable, precise set-up from the factory makes adjustment unnecessary. Taken together, more consistent hits on target for IPSC competitions, as well as target shooting sessions, will be possible right out of the box.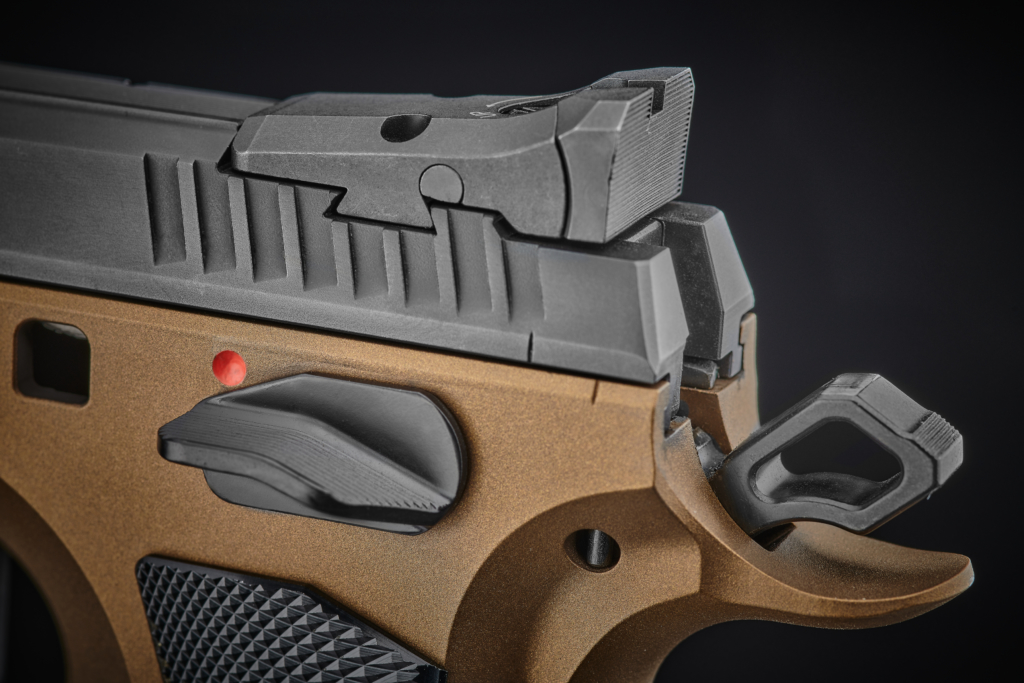 Rounding out its impressive set of features is a highly durable finish applied to all metal components, protecting them against scratches, as well as the adverse effects of exposure to sweat and weather.
Competition-proven ergonomics
Advanced ergonomic features taken from the CZ Shadow 2 are another crucial ingredient in the CZ TS 2 formulation, as they ensure confident handling and smooth operation during high speed action in IPSC competitions.
With an ergonomic design that includes an intelligent distribution of mass, more refined operation is achieved, even during rapid firing. You will also experience minimum muzzle rise, with a prompt and natural return. As a result, faster and more accurate shots are even more within your reach.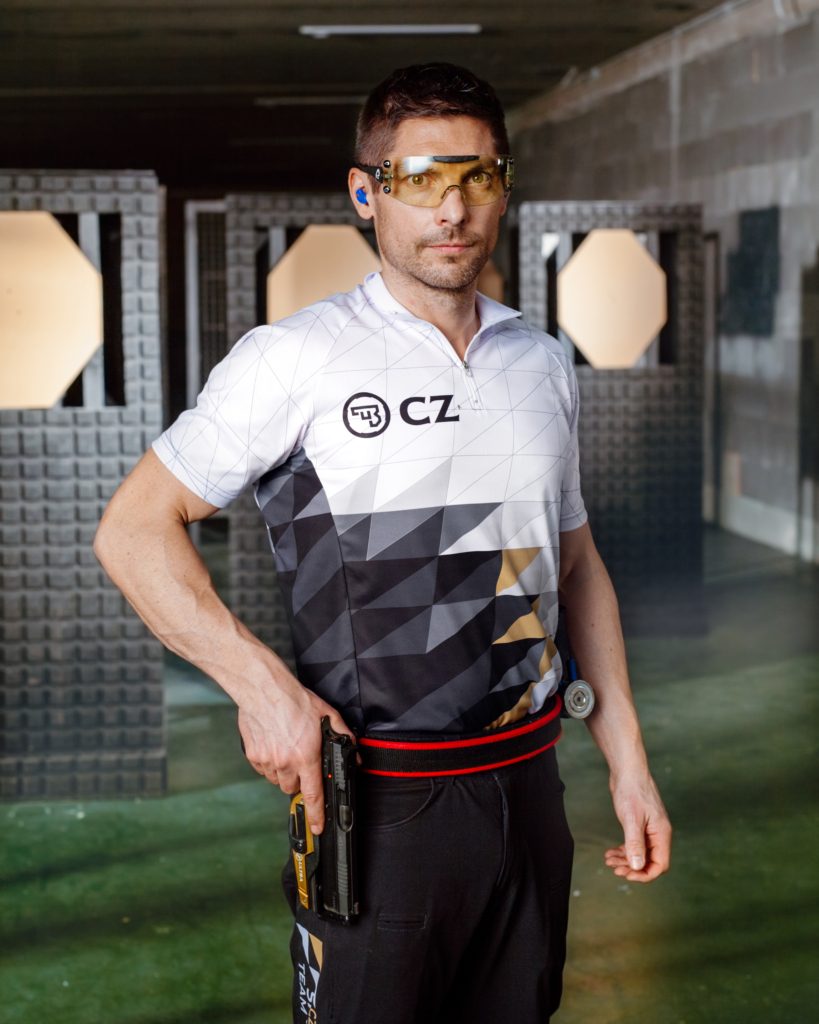 Aggressive checkering on the front and back straps, as well as on the flat, anodized duralumin grips, work together to ensure full control and a firm grip in hand. Bring on your sweaty and dusty hands!
Superior manufacturing processes, machines and materials
The use of modern production processes and machines allow for extremely precise tolerances down to one-hundredth of a millimeter, leading to much tighter fits of components for increased shooting accuracy and an extended service life. Further contributing to the high accuracy and long service life needed for competing in the IPSC, the highest quality materials are used in the construction of all models.
A closer look at each model
CZ TS 2
The base model is the right choice for beginners and intermediate shooters, but if you're only into hobby target shooting, its large-caliber chambering also makes the CZ TS 2 a good option.
Its precision cast frame, with advanced geometry, is made from high-strength chrome-molybdenum steel. The silver anodized grips come with "TACTICAL" written on the left side and "SPORTS" on the right side, together with a handwritten "2" on the lower part of both grips that's in the style of the CZ Shadow 2 model. The three anodized duralumin magazines that come as standard feature a flat, black anodized duralumin base plate.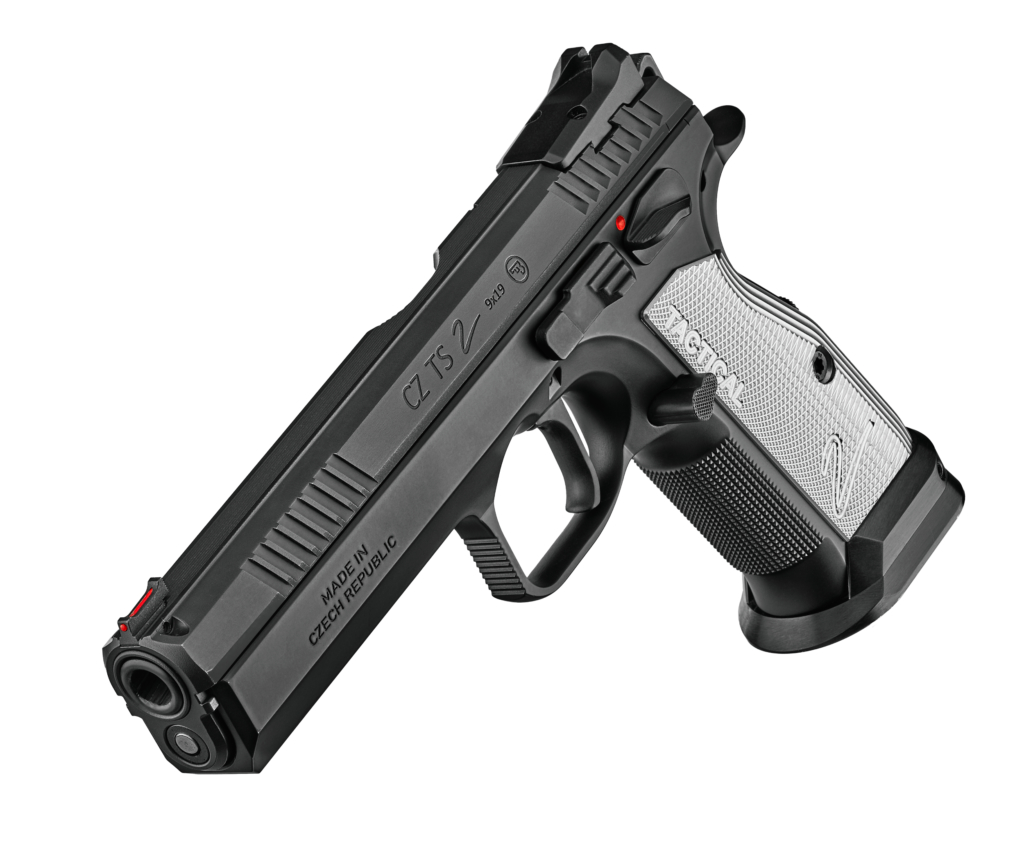 CZ TS 2 RACING GREEN
As its name implies, the 9x 19 caliber CZ TS 2 RACING GREEN is built for speed. A special feature is its thumb rest, which allows for better recoil management and control of flip for potentially faster engagement, quicker firing and more consistent shots on target.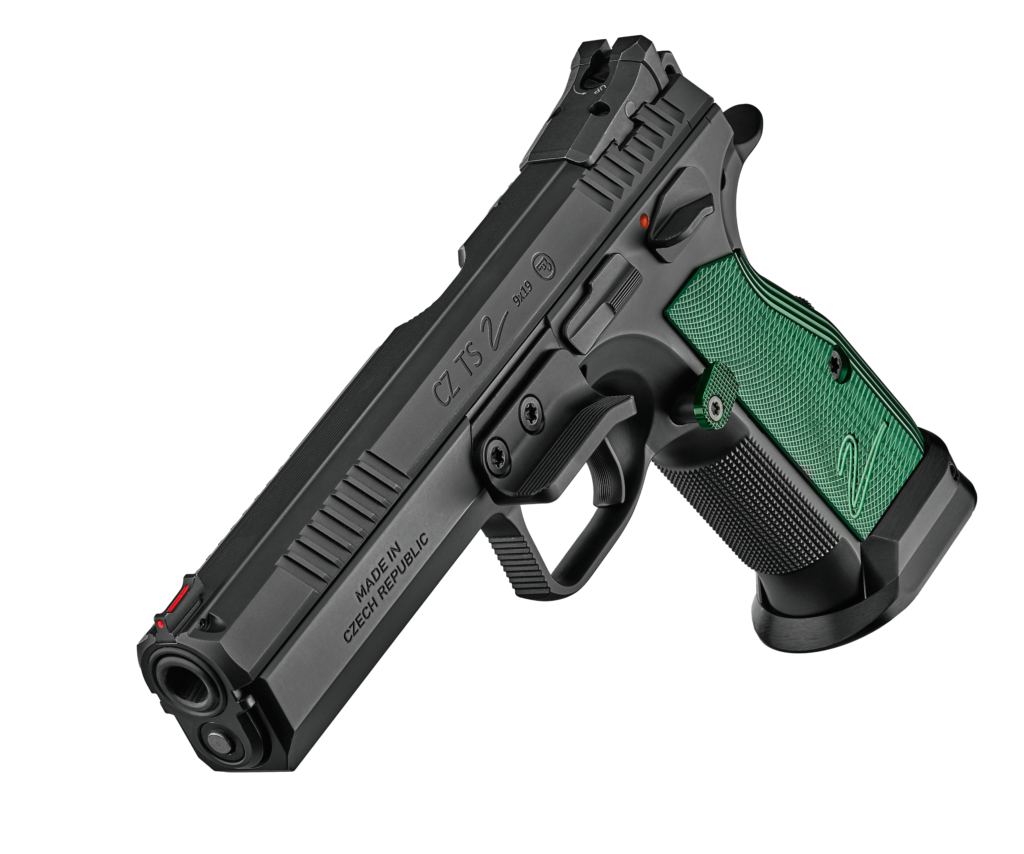 Its high-strength, precision cast frame is made from chrome-molybdenum steel and features advanced geometry for high level sport shooting. Flat, green anodized grips ensure secure handling and the anodized base plates on its three magazines also come in the green race theme. Further contributing to its race-ready design are controls that include an extended, green magazine release with enlarged tab. Quick, intuitive and accurate aiming is ensured by its 1mm red fiber optic front sight and checkered, height adjustable rear sight.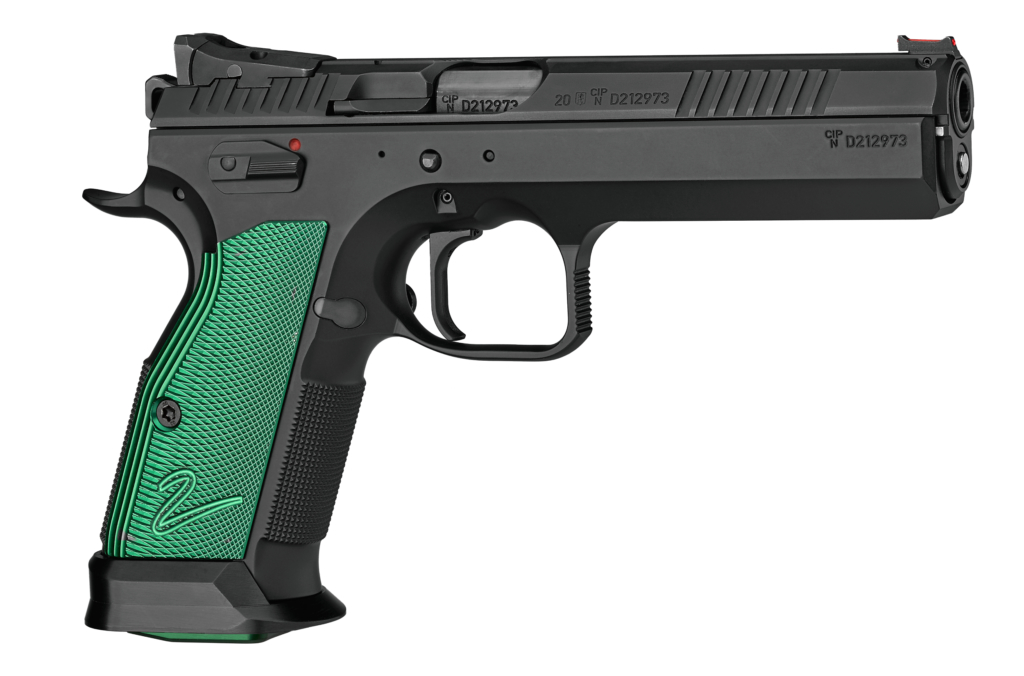 CZ TS 2 DEEP BRONZE
The hand-fitted and matched CZ TS 2 DEEP BRONZE is the flagship model in the CZ TS 2 sport pistol range. Each pistol is constructed by hand, one at a time, to ensure high-performance operation and accuracy at racing speeds. The matched slide and solid steel frame ensure superior accuracy, and the barrel is polished. The advanced, hand-fitted sport hammer with a slanting design and relief hole is fully competition-ready and further contributes to its winning formula.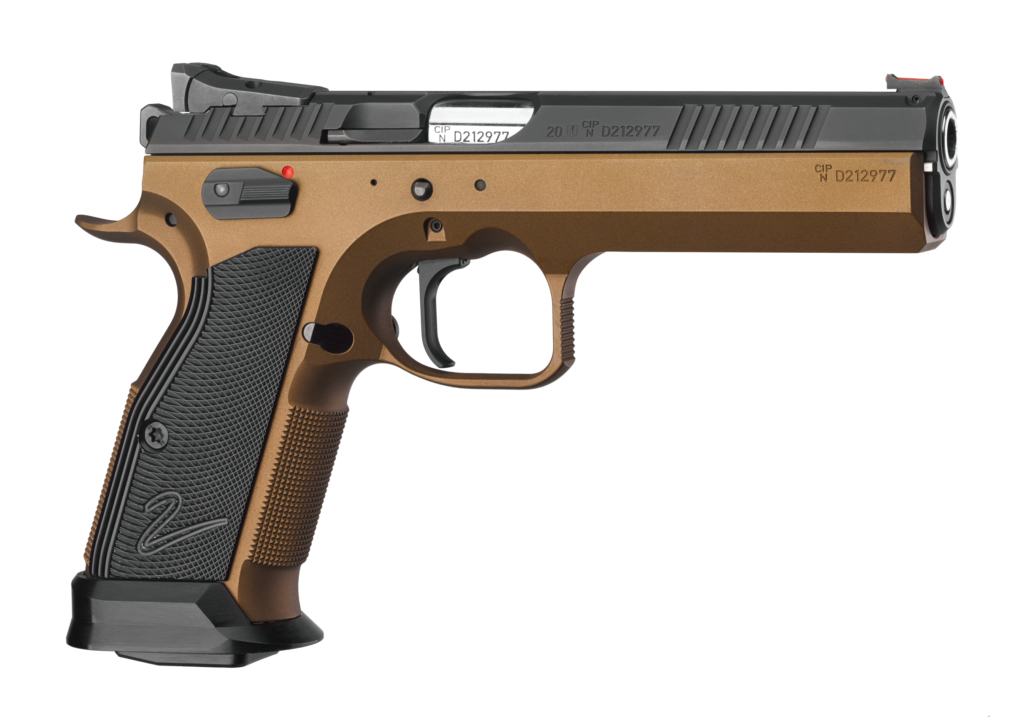 For increased shooting control during rapid, dynamic rounds in IPSC Standard division competitions, it comes with an interchangeable thumb rest positioned at a downward angle. Convenient and positive contact with the extended manual safety on the left side is ensured with a wide button design. The black anodized magazine release is also adjustable for tailoring to your needs.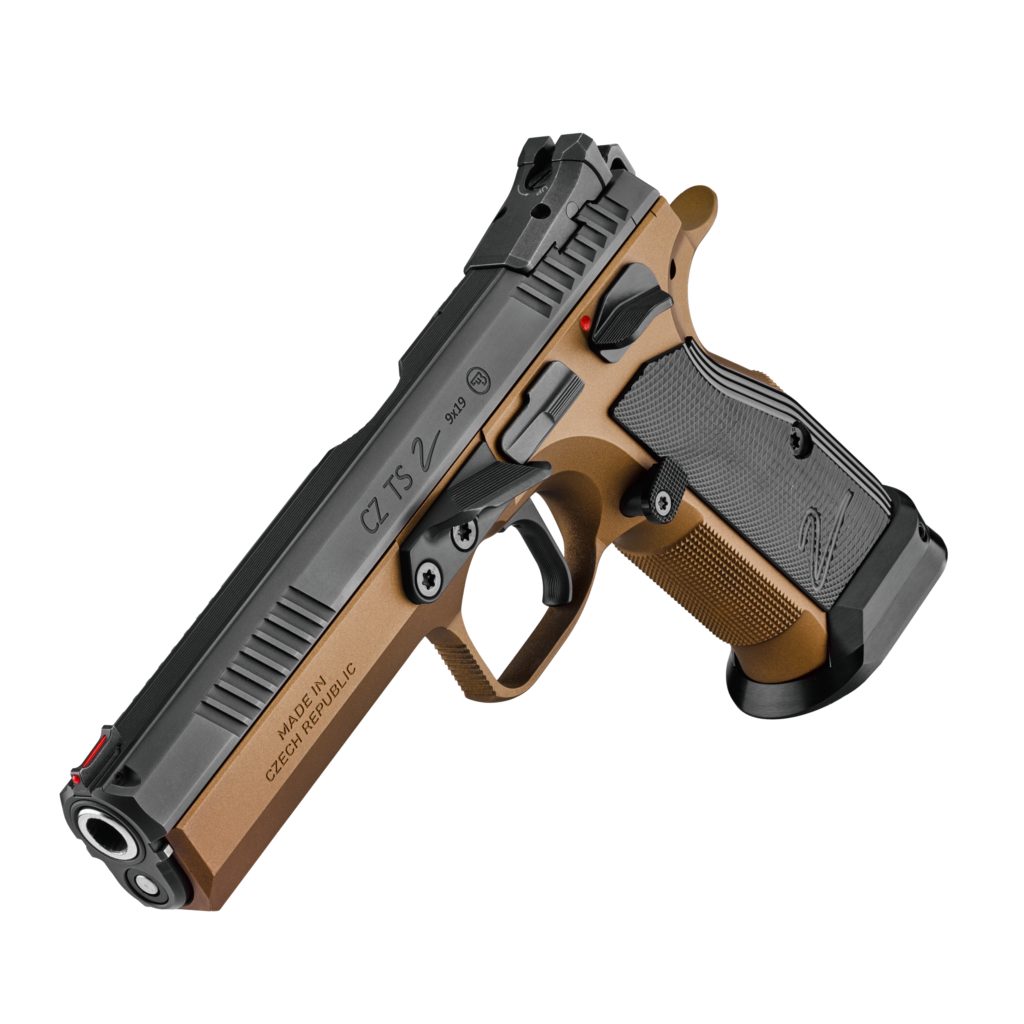 As a result of its highly customized features, you're provided with an extremely tight sport pistol that performs at the highest level.
Your ticket to success in the IPSC
You've put in the time and thousands of shots training for success in the IPSC. With the addition of the CZ TS 2 in hand, you'll be fully equipped to dominate your next competition and secure your place on the podium.
https://www.czforthosewhoknow.com/app/uploads/2022/12/novy-projekt-2-1-1.jpg
1008
2500
sedlacik
https://www.czforthosewhoknow.com/app/uploads/2020/03/czftk-svg.png
sedlacik
2022-11-10 18:00:25
2022-11-11 17:57:59
CZ TS 2 Series - A winning trio of sport pistols designed for the IPSC