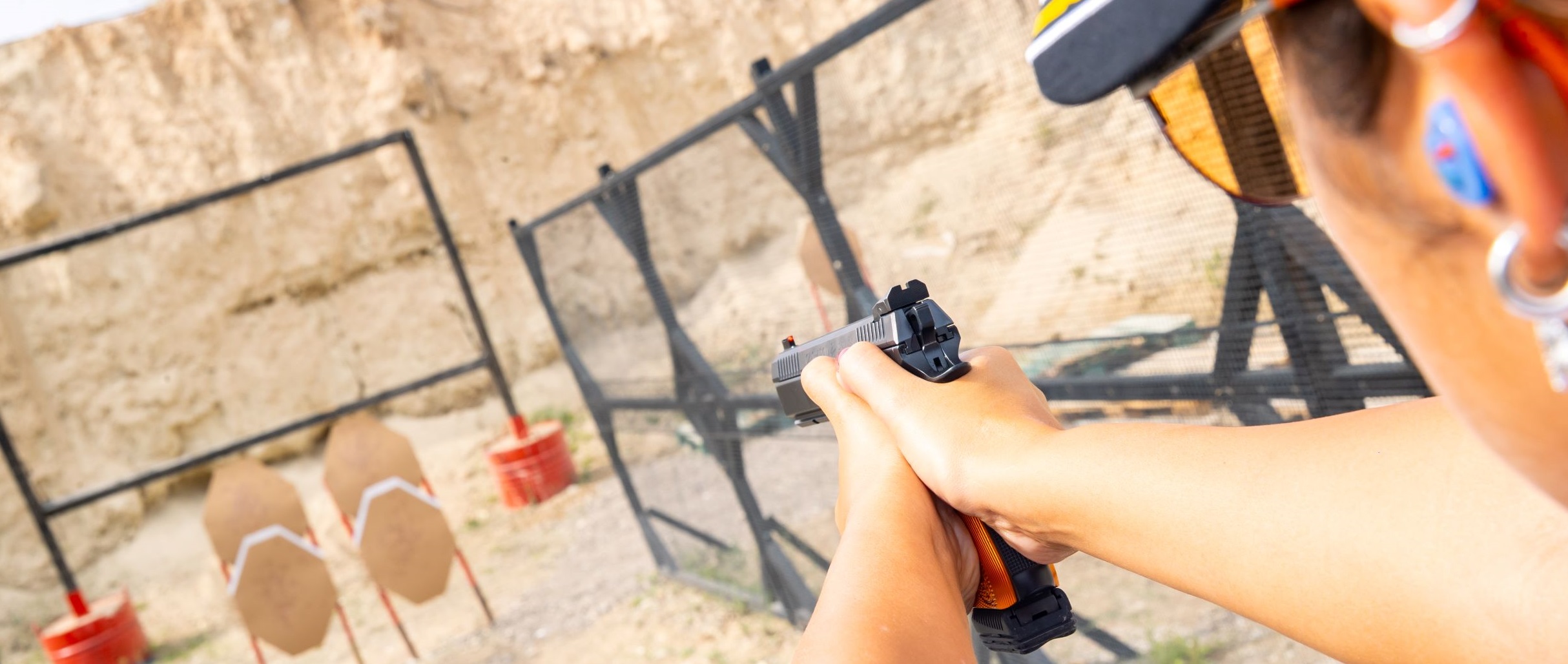 The future is bright for the IPSC, as a new generation of world champions proudly carry its competitive shooting banner forward and inject their youthful spirit into its long, celebrated history.
In December 2022, twenty-four-year-old shooting sensation Camilla Almici won the world championship title in the Ladies Production division at the Handgun World Shoot competition in Pattaya, Thailand. She achieved this extremely lofty goal after only six years since picking up her first gun, and only two years of competing in the IPSC!! But this was no surprise for those who followed Camilla's quick rise through the IPSC.
Let's now dive into Camilla's past and learn about her fantastic journey down the path of competitive shooting in the IPSC, and what eventually led to her world championship win.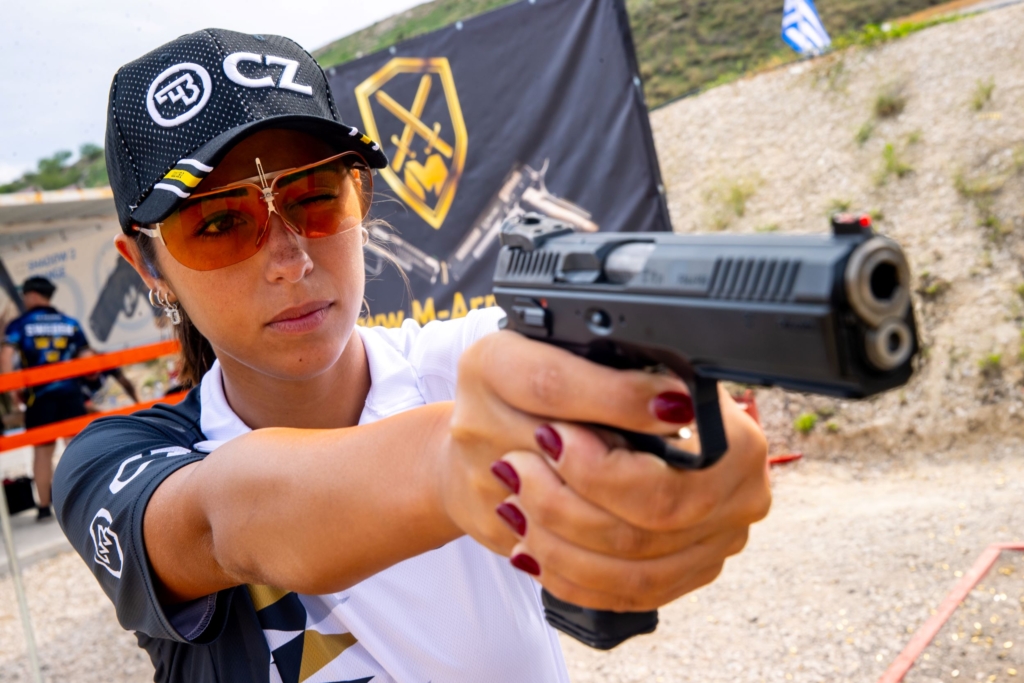 When did you first get interested in firearms?
I did not seek out firearms when I was younger, as I was busy with other sports, such as swimming and gymnastics. But I did learn all about them when I was growing up, as my dad is a collector of historical, as well as modern, firearms. And even though he is not a shooter, he taught me about their historical and sporting value, as well as how they must be respected.
Did you start shooting at an early age and have a natural talent for shooting accurately?
After securing my gun permit at eighteen, I started shooting at an outdoor range near my house. I wasn't shooting very accurately and was not so excited about shooting in general. The main reason I went to the range was to spend time with my dad.
 I started getting more interested in guns when I turned twenty-one and decided to go more often to the shooting range with my dad. Not long afterwards, the owner of the shooting range noticed I had potential and offered to give me lessons. I then joined the IPSC when I was twenty-two and then the shooting range owner became my coach.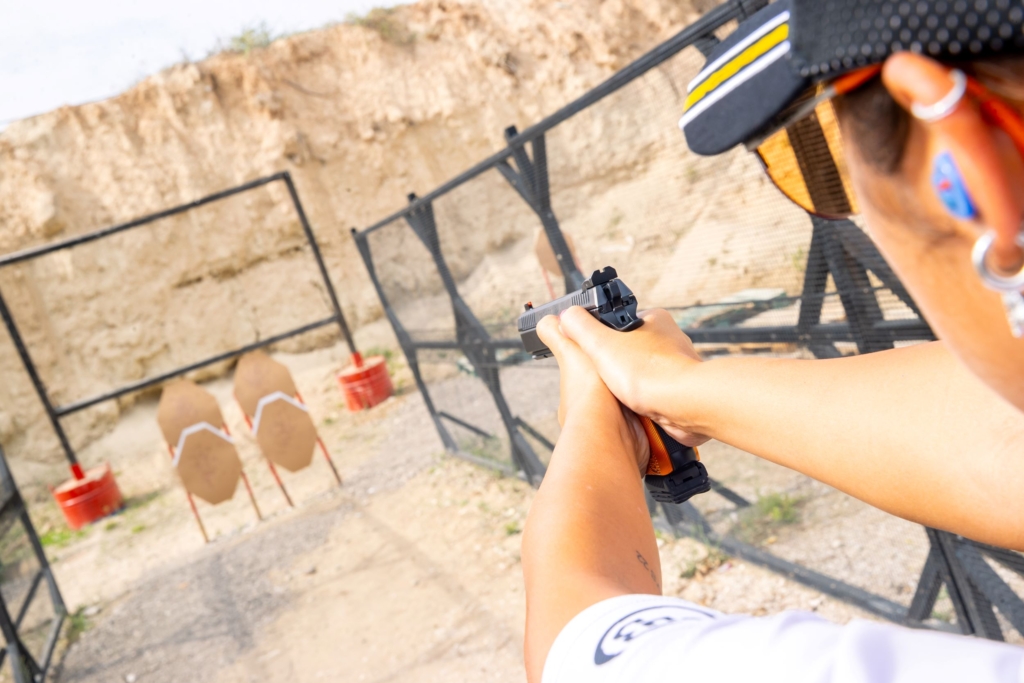 Can you tell us about your first competition?
My first competition was at the Shooting Academy Club in Calvisano, which is located near my home in Northern Italy. It was not an IPSC competition and I didn't do well. This event took place right at the start of the COVID outbreak, so all competitive shooting events stopped soon afterwards.
What about your first IPSC competition and how did you do? Were you winning competitions in the early days or did it take more time for you to be successful?
My first IPSC competition was the National Federale in Italy, when I was twenty-two. During that year, I attended other competitions but lost every single one. Since I loved the sport, I never gave up and continued to train hard.
 During my second year of competing in the IPSC, I was more successful and won many competitions. But it's important to note here that there are not many women competing in the IPSC Production division in Italy. Therefore, I wanted to go abroad and try competing against more experienced women. It was at this time that I was selected by the Italian National Team to represent Italy at the world championship competition in Pattaya, Thailand – the 2022 IPSC Handgun World Shoot.
 The Handgun World Shoot was my very first international IPSC competition, and to my great surprise, I won the world championship title! My Dad was very proud of me. But what's strange is that I went to this competition with the intention of just doing the best I can. Something that Italy, my family and myself could be proud, but not winning the world championship title for the Ladies Production division!
When did you discover CZ pistols and what was the first model you fired?
You know, I've always had a CZ firearm. It's the only brand I've used since the start of my shooting. In fact, it was the CZ SHADOW 2 ORANGE model. This was the highest recommended pistol by shooters at the range for competing in the IPSC Production division. I was then lucky enough to have my dad buy it for me.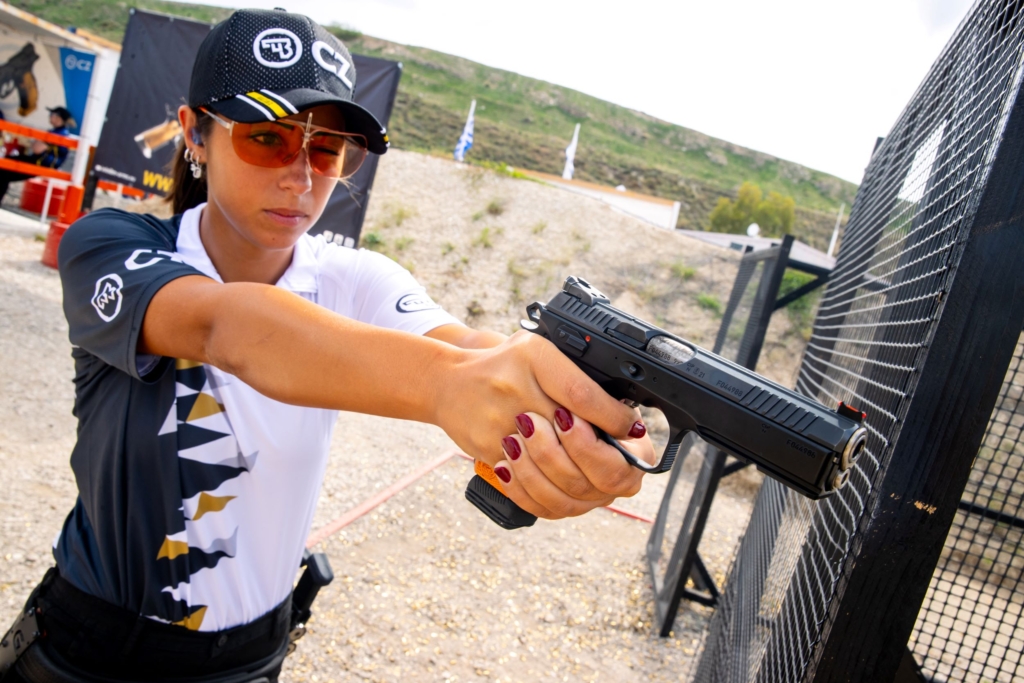 What features did you like about the CZ SHADOW 2 ORANGE and which of them is the most important for you?
This model fills me with confidence, which is mainly due to the grip. It fits my hand perfectly. Its top-level specifications also allow for superior performance, which are crucial when competing in the IPSC. It's fluidity and speed when cycling is amazing, and the accuracy is fantastic. But then again, due to these championship specifications, I still haven't been able to utilize its full potential.
 My gunsmith is my dad. He's the one who changes the parts and keeps everything in top shape. He's always telling me that this model is perfect and doesn't need care or modifications from him. It's ready to compete at the highest level straight from the factory.
When did you join the CZ Shooting Team? Did someone from CZ contact you or did you contact them first?
After winning my title at the Handgun World Shoot, I went to the CZ stand to meet everyone on the team. When I got back to Italy, I went to the Italian Distributor for CZ to request support for my training. They then contacted CZ about support and gave my contact information to Jakub Sondel, who is the Director of Marketing for CZ and leader of the CZ Team. Jakub contacted me not long afterwards and asked if I wanted to be part of the CZ Shooting Team. I gladly accepted!
 As an aside, I have to say that in the months leading up to the Handgun World Shoot, I watched every video I could find of CZ Team members shooting and hoped to one day be part of this team. After accepting the invitation from Jakub, I was sent the official CZ Shooting Team jersey. When the jersey arrived, it was like a dream come true. It felt just a good as winning the world championship title!
In what divisions are you competing in the IPSC?
I've only competed in the Production division. I feel it's the most competitive and where I can grow the most. The skill of shooters in this division is very high, which motivates me to keep training and getting better. But I did buy another CZ pistol for competing in the Open division, but it's just for me to try out. I don't plan on competing in this division or any other divisions. At least for now.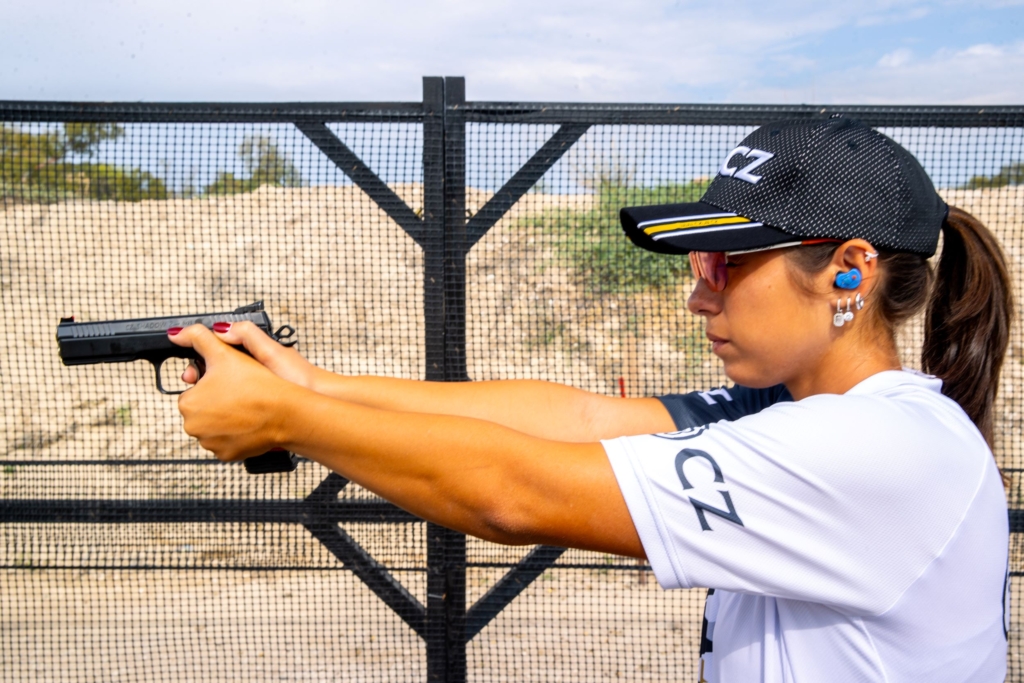 Can you tell us a little about your training and your training schedule?
All of my training is at the local shooting range, the range where it all started. I'm very lucky that it's near my home and my coach is there. When I first started training two years ago, I went to France and took some lessons from Eric Grauffel. These lessons were great, but I think it was too early for me to fully benefit from them. It would be much different if I took those lessons now.
 I train all year long, but the amount and intensity of the training depends on the time of year and the upcoming competitions. As a competition gets closer, I train almost every day with my coach. My training is divided between shooting at the range, to improve my accuracy, and increasing my physical fitness, to maintain power and explosiveness during stage.
 I didn't focus so much on my physical training before my world championship win at the Handgun World Shoot 2022. In 2023, I'm following a strict physical fitness program with a dedicated trainer who is separate from my shooting coach.
 When shooting competitively, it's important to keep in mind that you not only have to shoot accurately, but you also have to be fast and move well. My coach always tells me that you should work on increasing your speed when moving around the course, but you have to take your time when making the shot. It can't be rushed.
 Two or three days before the competition, I stop all training and start to mentally prepare myself for the event.
You're a younger world champion, who many beginning shooters look up to. What advice can you give them if they are just starting to shoot and wish to compete in the future?
The sooner you start shooting, the sooner you can learn how to handle the firearm and get better. So, my advice is to start shooting at your earliest opportunity. In Italy, you have to be eighteen years old before you can start shooting, so this is a disadvantage for young Italians. But I'm proof that even late starters can win world titles!
 Once you start shooting, it's very important to find a qualified instructor that can teach you the proper techniques, rules, etc. You can then gain experience by competing in local events, joining the IPSC and traveling abroad to where competitions are more demanding. Traveling to international events also expose you to many different types of shooting courses, competitors and strategies, which are very important for your development as a competitor.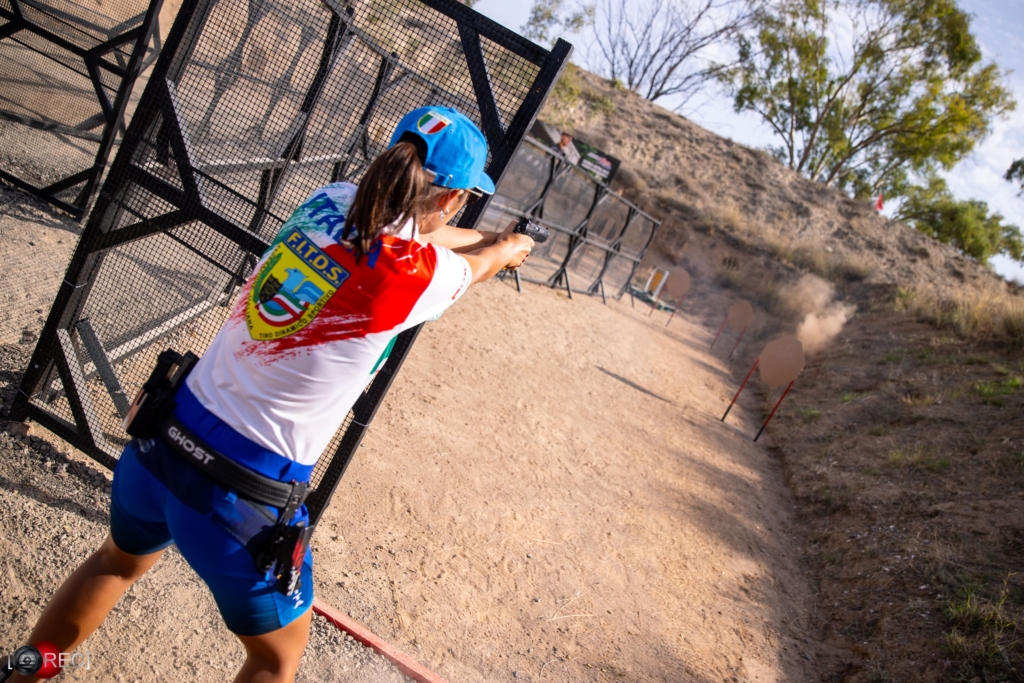 What are your plans for the rest of the year and the future?
I really appreciate the opportunity to be part of the CZ Shooting Team and look forward to learning a lot from my teammates. I want to get to know them better and for them to be proud of me.
 As for this year, I can't wait to attend the European Championships in Greece, which will be held in September. My training throughout this year will be focused on getting ready for this competition. I really want to do well there.
 Then there's the next world championship competition in South Africa in 2025, but it's too early for me to think about this one. I think I'll keep my mind focused on the many other competitions that will be coming before it.
Looking further into the future, I can say that I really love competing and want to continue in the IPSC, but it's hard to say if this will be the focus of my life for the long-term. I'll have to see how everything goes. But whatever comes, I'll be ready to take it head on.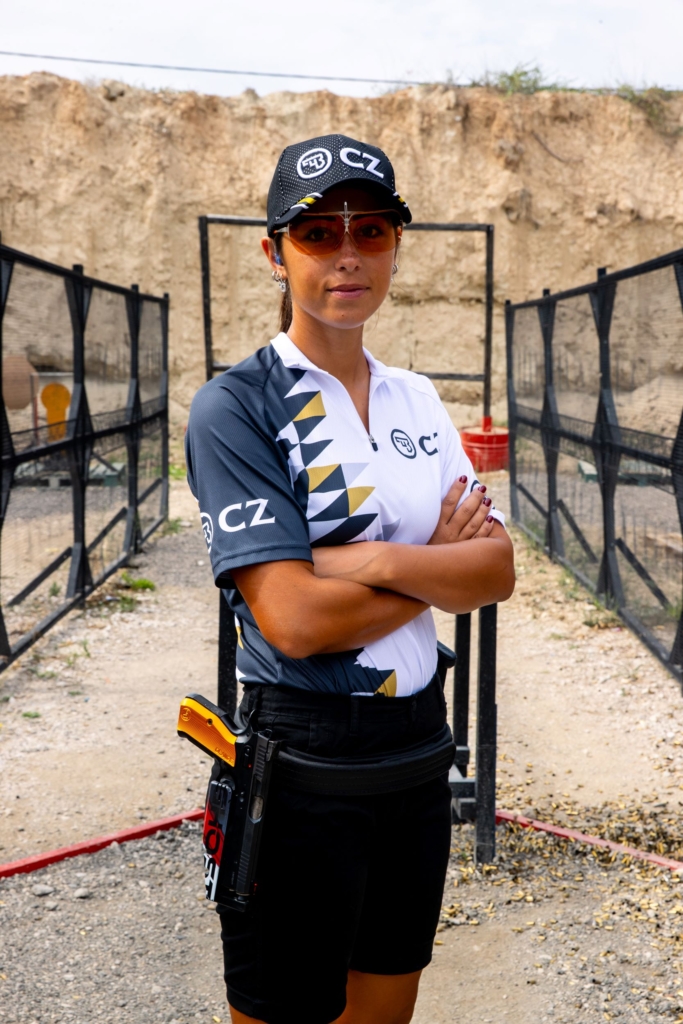 https://www.czforthosewhoknow.com/app/uploads/2023/11/nahledcamilla.jpg
1028
2428
sedlacik
https://www.czforthosewhoknow.com/app/uploads/2020/03/czftk-svg.png
sedlacik
2023-11-03 10:22:13
2023-11-03 10:22:44
Leading A New Generation of IPSC World Champions